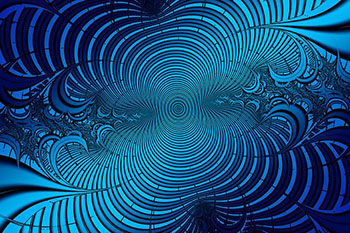 Ānanda Tāṇḍava आनन्द ताण्डव [1]
Let's go dance all the fields of possibility.
From now on, each day will be a lucky day
Because our souls decided so.
Let's go sing subtle volutes
In our space-times, where the doors are open
To the blind bird or the stubborn fly.
Let's go celebrate the wind which unravels the petals
Of the gardens we have taken care of.
It disperses colors and scented waves
To the noses of our neighbors to ease their wheezing.
Let's go recite our intuitive stanzas
At the feet of icons made of golds and browns,
When the evening light slides on them,
Whispering to our eyes the voice of the right path.
Let's go paint with our brave gestures
The softness and brightness of our future dawns,
When the sun waits for our enlightened mudra [2],
And our secret sounds leap into tessituras.
Let's go whirl our wildest quests,
Freeing us from the roles that stifle our fingers–
Make us say words that "are not Self-evident"–
Forever eliminating drudgery.
Let's go overthrow the blind submissions
Of our small minds which often want to do too much
Whereas they just need to learn how to fly.
Let's go gather sweet ambrosia
Which effortlessly flows in the state of trust,
When love for the divine takes shape in our lives.
When our busy actions lose their balance,
Logic itself sinking into its fears,
Let's go discover in these difficult times
The kind look of the fine observer.
Let's go express our many times repressed, and scarce joys,
And let's valiantly raise, with each one of them,
Oriflammes celebrating the conquest of the self.
Let's go savor the gift of reality,
Thousand sheets in layers which give birth to truth,
The manifest being so created
By the free stroke of the non-manifest.
Let's go play with our still slender bodies
Royal poses with no crowns awarded,
And let us know how to give them the noble attitude
Brought by well-carried years.
Let's go, finally, revere this old faithful friend.
Despite its old age, it brings, for each one of us,
Unity to our sovereign goals.
Let's go practice it together.
Author
Jaya Yogācārya
Maheswari joins me.
Our best wishes to our dear students
Translated by Stéphanie Bosco
©Centre Jaya de Yoga Vedanta, Réunion Island
---
[1] The cosmic Ecstatic Dance
[2] Sacred gesture of the Hindu tradition